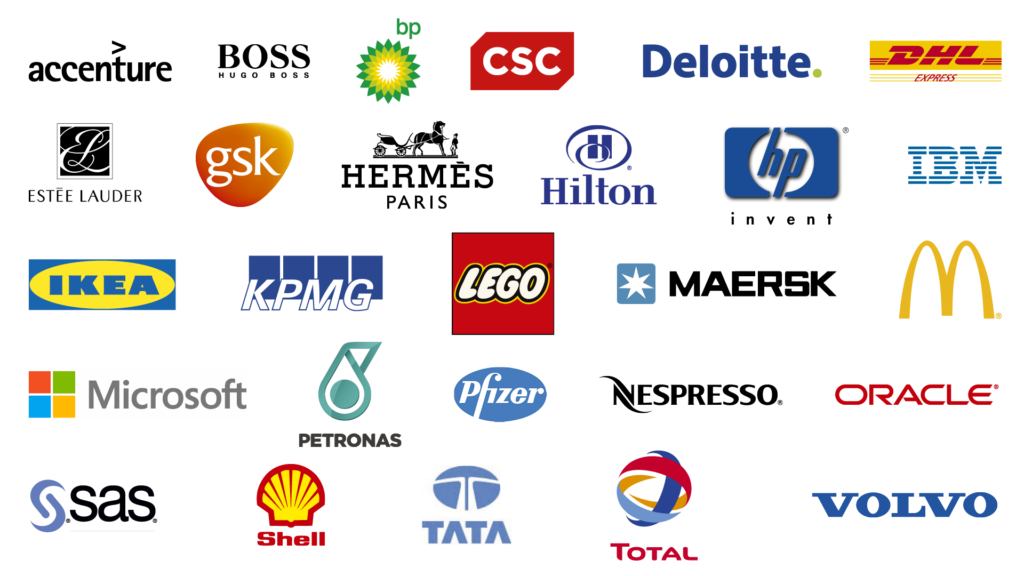 References
Our clients come from all industries. They are big and small organizations, from the private sector and government and from more than 50 different countries.
Here are just a few of the many clients we have helped become happier workplaces.
If you'd like to talk to some previous clients of ours and hear what they thought of our services, don't hesitate to contact us. We'd be happy to put you in touch with some of them.
Client ratings
We ask all our clients to rate our keynotes and workshops once we complete them. Specifically we ask our clients "On a scale from 1-10, how likely are you to recommend us to others?"
On that question we currently have an average of 9.6 out of 10 for our last 300 clients. Our Net Promotor Score is 87. We are incredibly proud of that fact!

Countries and industries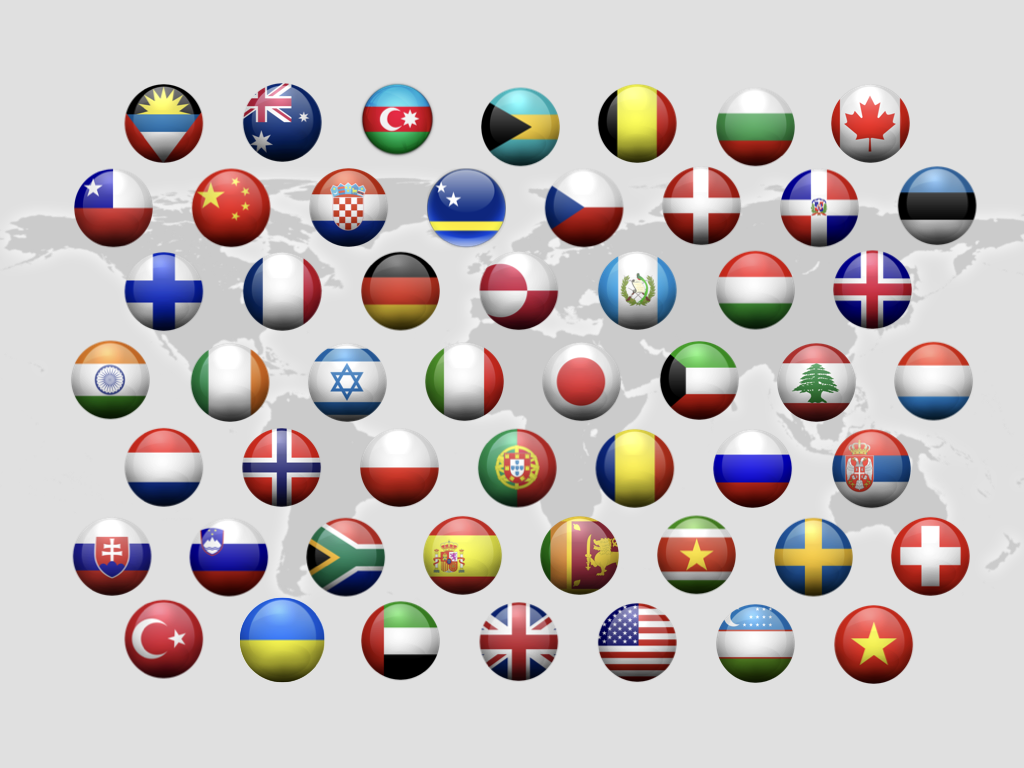 We have worked with clients in over 50 countries, including:
Australia
Azerbaijan
Bahamas
Belgium
Bulgaria
Canada
Chile
China
Croatia
Czech Republic
Denmark
Estonia
Finland
France
Germany
Hungary
India
Israel
Japan
Kuwait
Lebanon
Luxembourg
Netherlands
Poland
Portugal
Romania
Serbia
Slovenia
South Africa
Spain
Sri Lanka
Sweden
Turkey
Ukraine
United Arab Emirates
United Kingdom
USA
Uzbekistan
Vietnam
We have worked with clients in these industries:
Accounting
Automotive
Banking
Consulting
Education
Energy
Financial
Government
Healthcare
Hospitality
Insurance
IT
Law
Pharma
Production/factories
Retail
Telecommunications
Client quotes
Here are a few quotes from some of our happy clients:
Woohoo Inc's work has not only positively influenced revenue growth but, more importantly, it had an even higher impact on our profits over the past few years. We spend less money (nowadays almost none) on hiring and we have more satisfied and thus more loyal clients.
– Sasa Popovic, CEO Vega IT
Truly a workshop that added value to our organization. Some folks were a bit skeptical at first, but all really enjoyed the workshop and Alex's presentation skills. Alex was able to give an attention grabbing and informative presentation (with lots of audience interaction).

Oh, I forgot to mention…. it was FUN!!! Big THANK YOU. Great job!!!
– Pfizer
Woohoo inc. have been a huge inspiration and have generously shared their knowledge and experiences with useful tools to create a happy workplace. They've been central to the process from the very beginning have helped design and deliver internal IKEA workshops on happiness at work for our managers and employees.

It's a pleasure to work with people who are this dedicated. They take their work seriously and their passion for their work is clearly genuine.
– IKEA
A fantastic keynote, bursting with energy and supported by various scientific studies that gave it credibility. We had a great time and learned that happiness at work is good for business.

The integration of a mini happiness survey was very professional and helped highlight our strengths and challenges, in a way that was clearly connected to our values and culture.
– Pronova Biopharma
Your keynote had an almost miraculous effect. The impossible happened, an even our most tired and cynical employees rediscovered their passion for creating a happier workplace. Your philosophy of happiness at work and especially your engaging way of challenging us to "get in the fight" was very inspiring.

Thank you so much. No wonder your company is so successful – you're really on to something.
– Minerva Business Academy
We've had a great process over the last year and we have your skilled people to thank for that. We have received so much input and many great ideas from you that we could use to create a happier workplace.

Both employees and managers have been very satisfied with the approach and we can see the results already.
– University of Copenhagen