Program and speakers
Experience two fully-packed days where a long list of international speakers and experts will present the latest research and practical tools. All talks and workshops are in English. We will announce more great speakers and workshops very soon!
Thursday May 23, 2019: Conference Day
9:00 Doors open
Come early and meet your fellow participants. There's coffee, tea and croissants to get your day off to a great start.
9:30 Conference starts
Mikael Kamber: Moderator
We have picked the best possible moderator for any conference on happiness at work. Mikael is a news anchor on the TV2 evening news in Denmark and the author of the book "We're at our best when we're happy." He is also an audience favorite from our previous conferences.
Mikael believes in "spreading happiness and passion everywhere" and that's exactly what he'll do as our conference moderator.
Rich Sheridan: How to Create a Workplace Full of Joy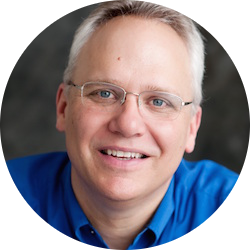 Rich Sheridan had an all-consuming thought during a difficult career in the chaotic technology industry: things can be better. Much better. He had to find a way to create a workplace filled with camaraderie, energy, creativity and productivity.
Rich and his co-founder James Goebel started Menlo Innovations in 2001 and in this speech he will share how they made it a workplace where people thrive and grow and do great work for their clients  by doing things like:
Having no managers
Eliminating internal email
Avoiding overwork
Letting employees set each others' salaries
Bringing dogs and and babies to work
All of this made Menlo's culture so great that thousands of people have visited to tour their offices and see it for themselves and in 2013, Rich published the best selling book, Joy, Inc. – How We Built a Workplace People Love. His latest book is Chief Joy Officer – How great leaders elevate human energy and eliminate fear.
Monika Hilm: Want happy customers? Put your employees first!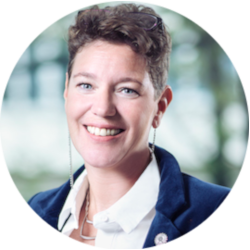 Hotels can be tough workplaces with long workdays and demanding guests who threaten to write bad reviews on Tripadvisor if they don't get exactly what they want.
When Monika first became a hotel manager she firmly believed that customers must come first and that employees should sacrifice everything to satisfy their every whim. But she found that this approach created a lot of stress and frustration for her employees – and it didn't even make the customers very happy.
She discovered that then opposite is true: the only reliable way to ensure that guests are happy with their stay and come back again, is to make her staff happy. Today, Monika is the Regional Lead for the Czech Republic & Slovakia and runs five hotels with 500 employees. She's also the author of "Put Your People First – And the Rest Will Follow."
Monika will share how she came to this new world view, including:
How happy employees create happy customers
Why "The Customer is Always Right" is wrong and leaders must stick up for their people
How to create workplace happiness in an industry with no tradition for it
Simple ways to let employee happiness infect the customers
Why leaders must put employees first so that they can put the customer first
Jochen Menges: How Busy Organizations Can Fight Burnout and Foster Lasting Happiness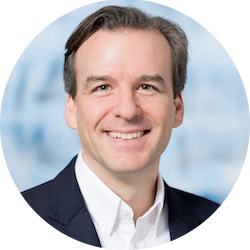 All workplaces are busy these days. Many face intense market pressures, and often take on more than they can handle, increase the number and speed of their activities, raise performance goals, shorten innovation cycles and introduce new management technologies. This is not sustainable. Eventually the frenetic pace starts to sap employees' motivation and, ironically, begins to hamper performance. As a result, exhaustion and resignation begin to blanket the organization, with dire consequences for all.
Jochen Menges is a professor of leadership at the University of Zurich and a lecturer at the University of Cambridge. His award-winning research explores how business leaders can promote productivity, well-being and happiness. In a Harvard Business Review article, he called this problem 'the acceleration trap' – it really is endemic of our times.
In this session, Jochen will share his research, explain how you can find out whether you and your organization are affected by the acceleration trap, how you can break free from the trap, and how to avoid excessive acceleration in the future. Leveraging these insights, your workplace can promote a joyful sense of urgency and lasting happiness among employees.
Pia Baagø Skat-Rørdam: How We Made DHL Express Denmark's Happiest Workplace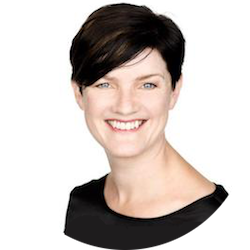 Pia is First Choice, HR and Business Development Director for DHL Express Denmark, which means her job is to make sure everyone in the company has a great day at work with their managers, their colleagues and their tasks.
DHL Express Denmark won first place in the 2018 Great Place to Work Survey through a focused effort on creating happiness at work. Pia will explain their journey from a good to a GREAT place to work and how DHL Express has brought happiness into real work life. She will share her best practical experiences  and tips for how small things make a big difference.
Marianne Gylling Pedersen: Work / Life Balance at AbbVie
How do you create work/life balance and reduce stress in a fast-paced pharmaceutical workplace?
Marianne is HR Director for the bio-pharmaceutical company AbbVie in Denmark and has worked with their culture for the last 10 years.
AbbVie Denmark won first place in the 2017 Great Place to Work Survey for small and mid-sized companies and has been in the top 10 for the last 9 years. Learn how AbbVie through a continued effort has focused on creating a great culture and work/life balance for all employees and how this has increased employee happiness and helped the company through times of change.  Marianne will share best practices and tips to implement in your workplace.
12:30 Lunch
Enjoy a delicious lunch, engage with the conference speakers and share ideas and experiences with other attendees.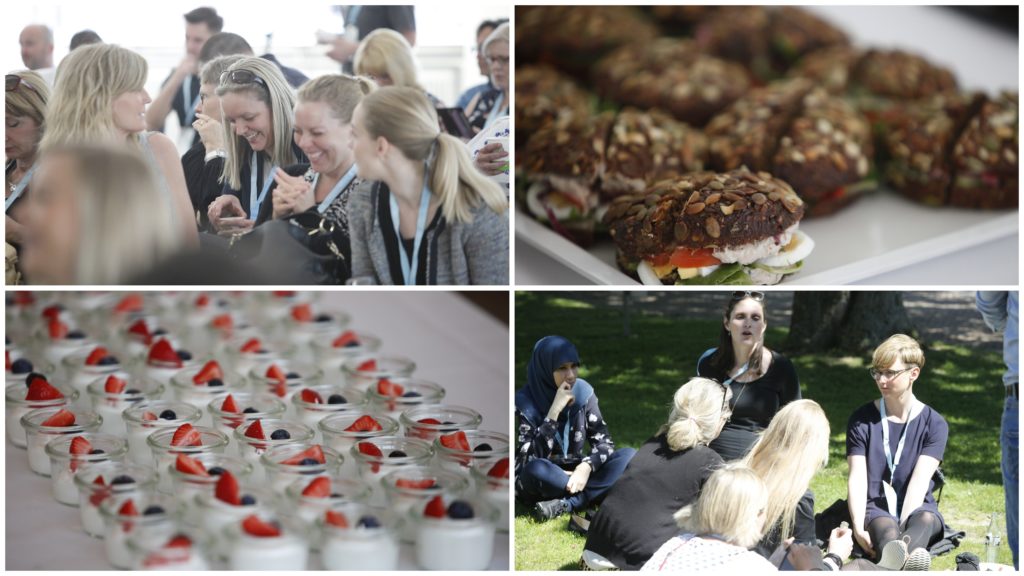 Miranda van Wonterghem: Three Lessons in Happy Leadership From Dancing
In dancing – just as in business – there are leaders and followers. But if you think this means that "The leader always leads and the follower does what they're told" then you're very wrong.
Miranda is an international swing dance teacher and in this fun creative session she will reveal the three main things business leaders should learn from dancers to create happier and more effective leadership.
Arthur Woods: How Purpose Makes Us Happy At Work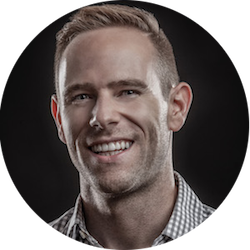 More than ever, people want to know they're valuable at work and are seeking out uniquely human elements of their work experience. But exactly how do we help people find meaning at work?
Arthur Woods is a serial entrepreneur, global speaker and advisor to leading brands on the ways we help people grow and realize their potential at work. He has been recognized as Forbes 30 Under 30. He is the Co-Founder of Mathison, provides a SaaS enabled platform to accelerate the connection between diverse talent and Fortune 500 enterprises. He is a three-times TEDx speaker, World Economic Forum Global Shaper, a New York Venture Fellow and sits on the Boards of the Georgetown Technology Alliance, Social Impact 360 and Out in Tech.
In his talk Arthur Woods will share breakthrough research, stories and ideas for how we unlock the potential of our workforce through purpose. The solution and potential lies in our people themselves, shifting they way they look at work, see themselves, and to connect to purpose in their daily work.
Morten Theil: How to Recruit Passionate People
If you want to attract the best people, you have to speak to their sense of purpose.
Morten is the CEO of communication Agency BOCCA and created a hugely successful campaign for the biggest Danish engineering companies and universities to attract more young people to engineering educations.
The campaign worked because it described how engineers help create a better world. This inspiring presentation will be about people, purpose and give you tips on how to recruit with purpose.
Mads Nygaard: Make Your Workplace a Good Neighbor
Mads Nygaard was between jobs when he received a message from 14 year old Syrian Ahmad. Ahmad asked for help. Before long Mads was engaged in bringing families out of war torn Syria, enabling sons and daughters to be reunited with their loved ones. To make this happen, Mads asked for help on social media and received assistance from the most unlikely places, including Art Hall Charlottenborg, 400 artists and a four year old Danish boy named Lau.
He will share some of the incredibly inspiring stories of people helping each other and also show how workplaces can get involved in helping their communities.
Alexander Kjerulf: The Power of Positive Feedback at Work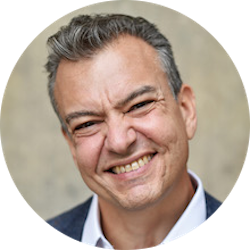 Employees everywhere long for more praise and recognition – and yet it remains shockingly rare in most workplaces.
Alexander Kjerulf is the author of 5 books on happiness at work and has spoken on the topic in almost 50 countries in the last 15 years.
In this talk, he will cover the essentials of praise at work, including:
The science that shows why positive feedback is the single most powerful thing you can do to create a happier workplace
What, who and how to praise
How NOT to give positive feedback
Simple fast and cheap ways to praise employees
Why rewards and bonuses don't work and what to do instead
The main barriers that hinder positive feedback and how to overcome them
4:30 pm The Conference Day Ends
Friday May 24, 2019: Workshop Day
Join this optional day of in-depth workshops to get even more value out of your visit. There are many great workshops to choose from and you can attend workshops both in the morning and in the afternoon.
8:30 Doors open
Come early – there will be coffee and croissants for the early risers.
9am-noon: Morning workshops
After a short introduction we split into our workshops. Choose from these interactive in-depth workshops. You get to pick two workshops before lunch and two more after.
Rich Sheridan: Building Joyful and Effective Teams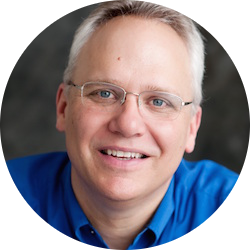 Rich, the Chief Storyteller of Menlo Innovations, will expand on his speech from the conference and share how to build happy and effective teams.
Topics include:
Creating a feedback-based culture
Effective recruitment interviews without resumes or questions
Transparency in organizational mission, purpose of tasks
Sustainability – 40 hour work week, family/work balance, babies & dogs at work
Psychological safety –freedom to take risks & fail, 200% accountability, collective ownership of success/failure
Empower people to make decisions & seize opportunities for growth
Arlette Bentzen: Happiness in Practice – Steal the Best Ideas From the Happiest Workplaces
Arlette Bentzen is an internationally recognized speaker on happiness at work. She has inspired hundreds of organizations to take specific action to become happier workplaces.
In this workshop she will share dozens of the very best practices that have a great track record in workplaces around the world. At the end of the workshop you will receive a catalogue with dozens of effective, creative initiatives that you can apply yourself.
Content:
What types of initiatives work best and which to avoid
How to involve employees in creating a happier organization
How to engage managers and make happiness a strategic priority
Many specific tools that you can apply right away
Pitfalls and problems to avoid when promoting happiness in an organization
Sarah Metcalfe: Creating Great Service and Happy Frontline Staff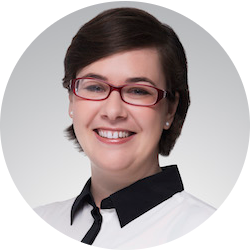 Since 2010 Sarah has led the customer service at Sure Petcare, guiding it through an extraordinary period of expansion, growth and acquisition. Sarah is passionate about happiness in the workplace, and knows the positive impact it has on the customer experience. Through continuing to innovate and improve the customer journey, Sure Petcare now has kept an an NPS of 90+ (some countries as high as 97) in 20 countries, for 8 consecutive years.
In this workshop Sarah demonstrate:
The link between happiness at work and great service
The case for why human customer experience is essential for businesses
Techniques to motivate customer service teams, and improve
retention in a high turnover sector
The future of emotive customer experience
How people are the key to the digital/AI customer experience
5 tips to improve your customer service & customer experience
Alexander Kjerulf and Maja Neducic: How to Measure Happiness At Work (and how NOT to)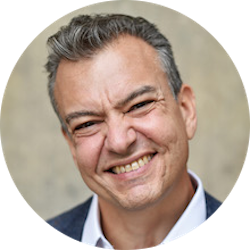 Most companies conduct regular job satisfaction surveys, but they often don't work very well.
In this workshop we will look at:
Why traditional job satisfaction surveys fail
Why you absolutely should measure happiness at work
Better ways to measure happiness at work – ie. more often, more relevant and more valuable
Share specific experiences from a company that tried it
Noon: Lunch
1pm-4pm: Afternoon Workshops
Choose from these interactive in-depth workshops.
Arthur Woods: Create Meaning in Your Workplace
In this interactive workshop, Arthur will build on his talk from the conference the day before and get much more practical, leading you through a reflective, social and hands-on experience to uncover and articulate your unique vision and purpose. Through this process, you will dig deep to excavate from pivotal experiences of your past while crafting and sharing an inspiring vision for the impact you will deliver in the future.
Michal Srajer: Happiness at work in a digital world
Modern technology has many advantages – but also many challenges. Digitalization drives workplaces to higer speeds, constant availability and increased change. But does it make us happier?
Michal has the perfect background to show us how to use modern tech to create more happiness instead of stress. He's a former tech entrepreneur who had his own startup and now works to promote happiness at work.
At the workshop we will look at happiness at work from the perspective of digital tools. We will try apps that can improve our work-life or team communication but we will also discuss where we need to be more careful when using them (not only at work).
Alexander Kjerulf: Praise and recognition in practice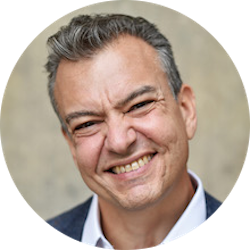 In this interactive workshop Alex will build on his talk from the conference and give you specific, practical ways to create a culture of positive feedback in your organization. We will even try some different ways to give feedback in the session.
He will look at:
Individual differences – how to target positive feedback to different personalities
Cultural differences – how to give praise in different national cultures
How to get employees to praise each other
Maartje Wolff & Fennande van der Meulen: How to write and design a team manifesto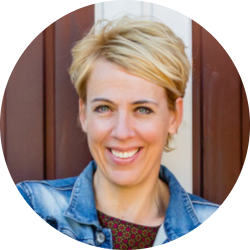 Formulating your team purpose and translating it into values and behaviours is extremely powerful to engage the team and build a team culture in which happiness is key. A team Manifesto is all about Results ánd Relationships. And, it can be done in a few hours. How? By writing and designing a team manifesto. Maartje and Fennande from Happy Office in The Netherlands, will teach you how. Learning-by-doing: the best way to learn new things!
In this very practical, hands on, super speedy workshop you will: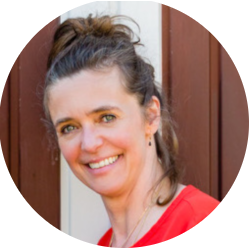 learn about the power of a shared goal/purpose
experience the process of formulating your team purpose
experience out-of-the-box tools & techniques for discussing values and behaviour
learn how to get everyone on board and engaged
get a step-by-step guide to designing a team manifesto
get a free hand-out about sketching and hand lettering a manifesto.
Together, we will design our shared manifesto, that will be shared with all workshop attendees afterwards. This workshop is for everybody who understands the relationship between having a clear and concrete purpose and happiness at work and searches for ways to make it practical and usable.
After your last workshop we will all meet in the biggest room for a wrap up.
4pm-5pm: Friday Bar
Join us for a long-standing Danish workplace tradition: The Friday Bar. Network with the other participants over a cold Danish beer.