Program and speakers
Experience two fully-packed days where a long list of international speakers and experts will present the latest research as well as practical tools from the world's happiest workplaces. All talks and workshops are in English.
Thursday May 17: Conference Day
9:00 Doors open
Come early – there's coffee, tea and croissants to get your day started just right.
9:30 Conference starts
Mikael Kamber: Conference Moderator
We have picked the best possible moderator for any conference on happiness at work. Mikael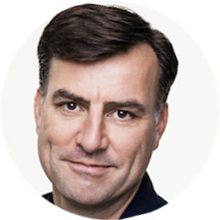 is a news anchor on the TV2 evening news in Denmark and the author of the book "We're at our best when we're happy" and has a deep knowledge of happiness at work.
Mikael believes in "spreading happiness and passion everywhere" and that's exactly what he's promised to do as our conference moderator.
Rich Sheridan: How to Create a Workplace Full of Joy

Cancelled due to family emergency – see replacement below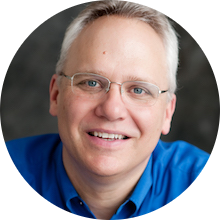 Rich Sheridan had an all-consuming thought during a difficult career in the chaotic technology industry: things can be better. Much better. He had to find a way to create a workplace filled with camaraderie, energy, creativity and productivity.
Rich and his co-founder James Goebel started Menlo Innovations in 2001 and in this speech he will share how they made it a workplace where people thrive and grow and do great work for their clients by doing things like:
Having no managers
Eliminating internal email
Avoiding overwork
Letting employees set each others' salaries
Bringing dogs and and babies to work
In 2013, Rich published the best selling book, Joy, Inc. – How We Built a Workplace People Love, and he now travels the world speaking about joy, creativity, and human energy in the workplace.
Alexander Kjerulf: The Future Belongs to the Happy – How Happiness Boosts Business Results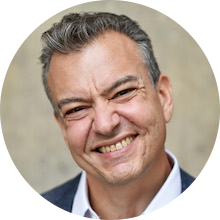 Happy workplaces are more profitable and innovative, attract the best employees and have lower absenteeism and employee turnover rates. Simply put, happy companies make more money.
But why exactly is that?
Alexander Kjerulf is the author of 5 books on happiness at work and has spoken on the topic in over 40 countries in the last 15 years. He will give you an overview of all the ways that research shows that happy organizations are more effective and happy people are more successful, giving you all the ammunition you need to sell the idea of happiness at work to leaders and organizations. What are the most important current trends in workplace happiness? What are businesses and employees focusing on and how can we best address these issues?
Vibeke Lunding-Gregersen & Henrik Tingleff: Corporate Compassion – What, Why & How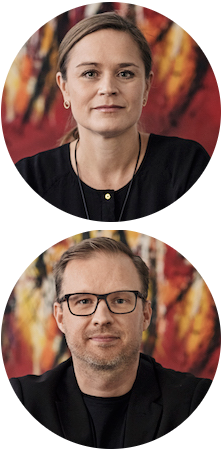 What if work was not about competition but about compassion?
Compassion is an exceptional ability that made homo sapiens victorious in the great evolutionary race and its role in present day life is backed by solid scientific data. Learn how compassion directly increases happiness, health, well-being, performance and relationships as well as a few examples on, how to work with compassion in everyday life.
Vibeke and Henrik are authorized Psychologists and Partners at Mindwork Psychological Center in Copenhagen. They will give you a humorous voyage into the depths of the human brain and its emotion regulation systems and will present clear and concrete examples on how the modern day work-life challenges our evolutionary old brain with consequences for both our performance and happiness. 
10:45 Morning Break
Engage with the speakers and meet your fellow conference attendees.
Emiliana Simon-Thomas: Three Keys from Science on Happiness at Work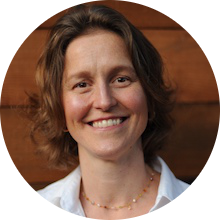 How does happiness at work affect the individual employee and organizational performance? And what exactly is it that makes us happy or unhappy at work?
Emiliana R. Simon-Thomas, Ph.D., is the science director of the Greater Good Science Center at Berkeley and a leading expert on the neuroscience and psychology of compassion, kindness, gratitude, and other "pro-social" skills. She earned her doctorate in Cognition, Brain and Behavior at UC Berkeley by studying how unhappiness affects the brain but during her postdoc she transitioned to studying positive states like love of humanity, compassion, and happiness.
Emiliana's presentation will cover the most important scientific evidence into three key tenets on happiness at work: The first aims to dispel the chasm between work and life, and disrupt the common expectation that people should strive to balance between them. The second offers a framework for guarding against workplace burnout using pro sociality – an approach that also boosts individual, organizational and national happiness. The third key shows how to balance competition and kindness, and artfully integrate these evolutionarily endowed motivational drivers to create greater happiness for all.
Florent Amion: Creating an Optimistic Organization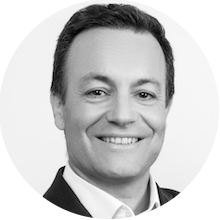 Florent Amion is the Managing Director of pharmaceutical company Vygon in Spain and  President of Fundación Hospital Optimista. He holds masters degrees in B2B Marketing, Business Administration and European Business Law.
Since 2014 he has made Vygon a happy workplace based on four principles:
Management by Mission (transcendental motivation)
Positive Organizational Psychology policies
Transformational Leadership
Competency based Management.
This business model also led him to inaugurate the first Spanish "Optimistic Building" in May 2014 and organize the "Optimistic Hospital Awards" in 2015 and has earned the company many awards and accolades to inspire all the interest groups of the social healthcare environment, to improve the patient's experience during their hospital stay and to help transform healthcare organizations into organizations that enjoy long-term organizational health, he created in 2018 the Foundation Optimistic Hospital
Oliver Maxwell: Happy Bees – Happy City – Happy Humans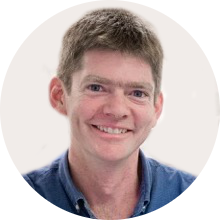 Oliver is an entrepreneur who believes in helping both societies – human and apian – at the same time. His beekeeping company Bybi (CityBee in Danish) manages a thriving community of beehives on the rooftops of Copenhagen. People from socially disadvantaged backgrounds are trained as beekeepers, maintaining the health and productivity of the bees while developing their own skills and independence.
Oliver will share with us his approach to happy business – explaining how his commercial operation benefits the people of Copenhagen and the wider environment, while producing excellent honey that generates a healthy profit.
12:30 Lunch
Enjoy a delicious lunch, engage with the conference speakers and share ideas and experiences with other attendees.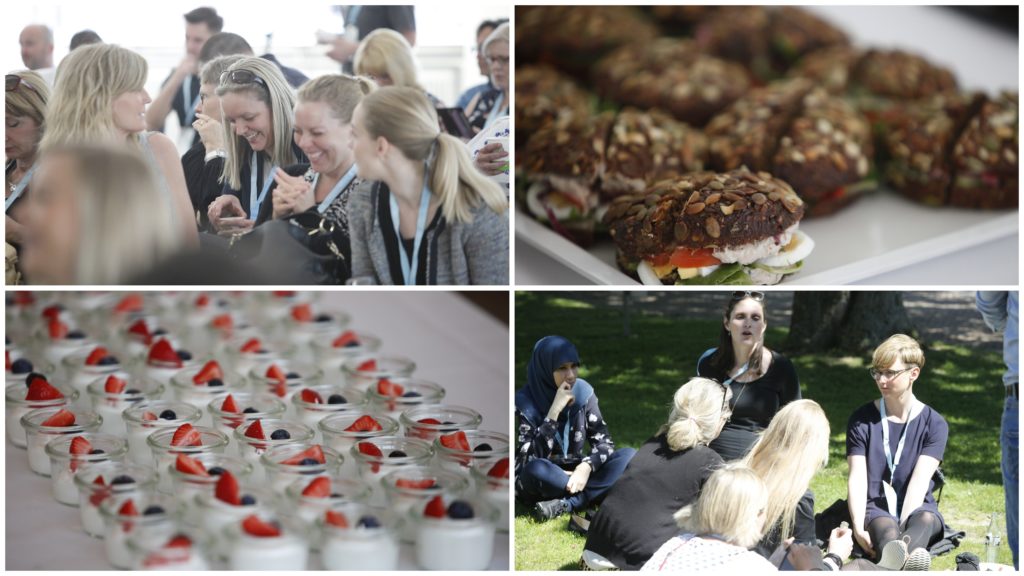 Alexander Kjerulf: 10 ways to build a strategy for happiness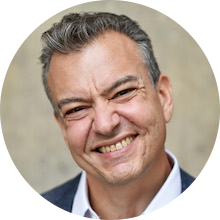 If you want to build a happy workplace, you have to take happiness seriously – paradoxical as that may sound – and make sure that happiness is considered in every facet of the company.
In this presentation, Alex will share 10 ways that some of the world's best and most successful workplaces have built happiness into their DNA by making it one of their top strategic priorities. Learn – among many other tips – why and how your company should:
Hire for happiness
Appoint a CHO (Chief Happiness Officer)
Plan for happiness
Measure and promote happiness, not satisfaction
Promote and train managers for happiness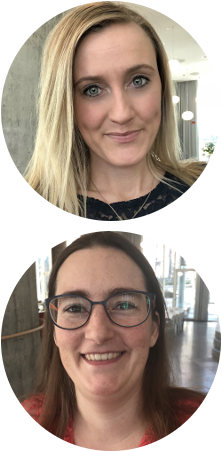 Christina Vingaard & Tessa Eidem: How to set up a Happiness Group in your company
How can you engage employees directly in creating a happier workplace?
Christina and Tessa are employees at SEB Pension and have been a part of the internal Happiness at Work Group since 2014. This group of employees make an annual plan with many different employee-driven initiatives to promote happiness at work for the whole company. They do this alongside their normal jobs and are proud to be a part of the culture change that has happened.
But how can they as employees be a part of building a performance culture? And is it even possible to talk about happiness in a financial company?
Christina and Tessa will share their story and tell us why it worked so well. They will also share the best ideas from the SEB Happiness Toolbox – and yes, there is an actual toolbox.
Jane Barnett-Roberts: Happiness Comes First – Even When you Have 85,000 People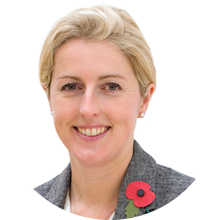 Some people think it's easy for a small company to be happy but hard or impossible for larger organizations. Well, John Lewis Partnership (JLP), a British company that operates department stores and Waitrose Supermarkets is here to show that it is possible.
In fact, JLPs ultimate Purpose is "the happiness of all its members, through worthwhile and satisfying employment."
They achieve this in part by making all employees co-owners (i.e. partners), by sharing profits and by running the company in a democratic way that encourages participation in decision making.
Jane Barnett-Roberts is JLP's Head of Democratic Engagement meaning that she leads a dedicated team who ensure that partners' opinions from around the Partnership are heard and continue to contribute to the overall happiness of Partners.
She will bring to life how the Partnership keeps this Purpose relevant and vibrant amongst its 85,000 Partners almost 100 Years after the business was first given away in trust to its employees.
There will be cake.
Sasa Popovic: Want a Happy Business? Make a Better World!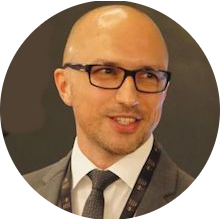 Sasa Popovic is the co-founder and CEO of Vega IT Sourcing in Serbia where the company vision is simply this:
"Our dream is to make a happy and successful business and use its success and power to create a better world."
Research clearly shows that the best way to become happier, is to make someone else happy. Sasa will share some of the many ways they're making their employees happier, by involving them in creating a better world, including charity events, scholarships, funding drives and many others.
Garry Ridge: How We Made WD-40 a Happy Billion-Dollar Business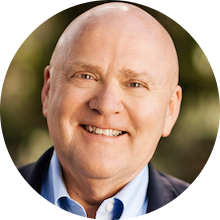 CEO Garry Ridge will give you a look "under the hood" of one of the world's most recognized brands,WD-40 Company, where 98% of employees say they "love to work", and 99% say that their "opinions and values are a good fit" for the company. This high engagement has resulted in a company that has doubled in revenue in the last decade, and is on a trajectory to double again in the next.
Garry will share his "learning moments" from his journey to transform the company's culture, beginning in 1997. Lessons and principles covered include:
The personal journey of every servant leader, and why that philosophy is critical
The emotional connection of a greater purpose that creates high engagement
How to carefully and consciously choose values that will be embedded in all aspects of leadership and employee development
Why investing in people who invest in themselves is a secret to succession planning and greater organizational capability
The difference between a "team" and a "tribe", and why WD-40 Company strove to create a cohesive tribe that spans 15 countries where employees work
How company performance results are directly connected to its focus on people
4:30 pm The Conference Day Ends
Friday May 18: Workshop Day
Join this optional day of in-depth workshops to get even more value out of your visit. There are 4 half-day workshops to choose from and you can attend two – one in the morning and one in the afternoon.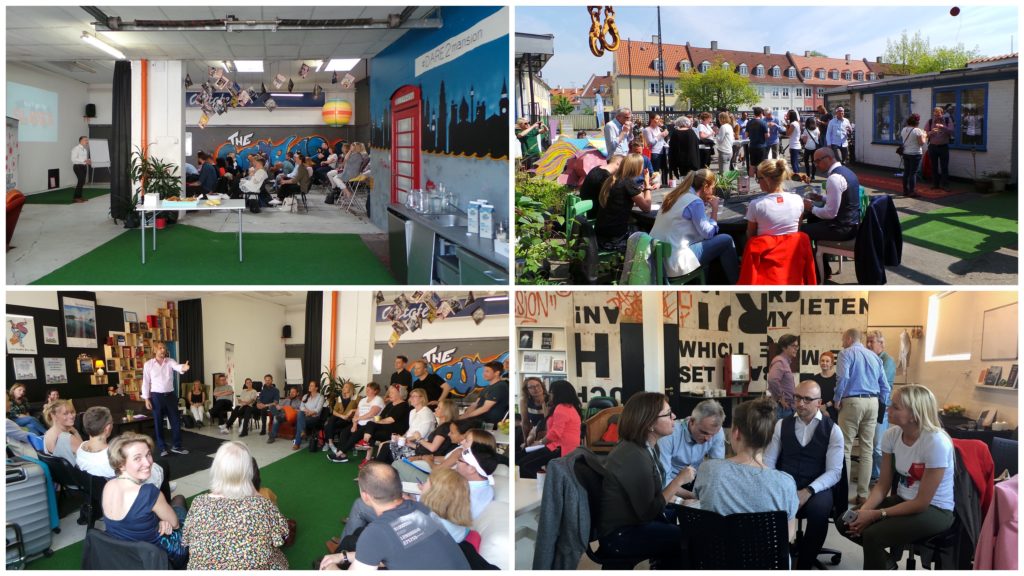 8:30 Doors open
Come early – there will be coffee and croissants for the early risers.
9am-noon: Morning workshops
Alexander Kjerulf: Leading With Happiness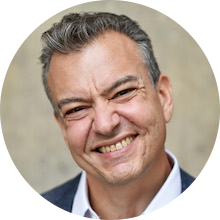 Alex will present a simple but radical idea: The fundamental goal of any leader should be to increase happiness in the world. Leaders who don't do that are doing it wrong.
Based on his latest book and drawing on fascinating lessons from psychology, neurobiology and philosophy, Alex will demonstrate why leaders should put happiness first – for themselves, their employees, their customers, and the wider world – and why happy leaders are more successful.
Learn from some of the best and happiest leaders in business, arts, politics and the military, including:
The symphony orchestra conductor who discovered that happy musicians play better music
The industrial CEO who had to unlearn everything he'd been taught about leadership to create a happy and successful manufacturing giant
The nuclear submarine commander who stopped giving orders
The IT executive who brought his company out of a major crisis by focusing on his employees' happiness
Emiliana Simon-Thomas: Science-Backed Steps to Fostering Happy People, Teams, and Culture at Work
In this workshop Emiliana will expand on her speech at the conference and take you through the most important research on happiness and health.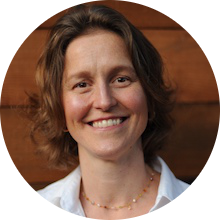 She will survey the evidence and share practical implications for how specific skills, activities, and structural properties can scaffold happiness at individual, interpersonal, and organizational levels. Focusing on self-reflection and mental habits, participants will explore OYO strategies for enhancing authenticity and happiness at work. Shifting into the social context, the workshop will guide you through a couple of interactive exercises geared towards building healthy empathy and gracefully handling difficult moments. Finally, turning towards what works in organizations, you will learn techniques for creating norms that fuel a culture of happiness both within, and amongst people who interact with the workplace (e.g. stakeholders, clients, or customers.)
Noon: Lunch
1pm-4pm: Afternoon Workshops
Arlette Bentzen: Happiness in Practice – Steal the Best Ideas From the Happiest Workplaces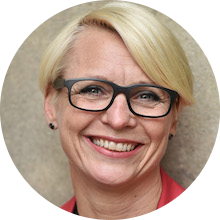 Arlette Bentzen is an internationally recognized speaker on happiness at work. She has inspired hundreds of organizations to take specific action to become happier workplaces.
In this workshop she will share dozens of the very best practices that have a great track record in workplaces around the world. At the end of the workshop you will receive a catalogue with dozens of effective, creative initiatives that you can apply yourself.
Content:
What types of initiatives work best and which to avoid
How to involve employees in creating a happier organization
How to engage managers and make happiness a strategic priority
Many specific tools that you can apply right away
Pitfalls and problems to avoid when promoting happiness in an organization
Rich Sheridan: Building Joyful and Effective Teams

Cancelled due to family emergency – see replacement below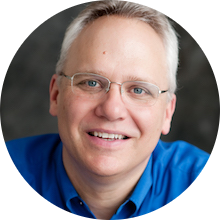 Rich, the Chief Storyteller of Menlo Innovations, will expand on his speech from the conference and share how to build happy and effective teams.
Topics include:
Creating a feedback-based culture
Effective recruitment interviews without resumes or questions
Transparency in organizational mission, purpose of tasks
Sustainability – 40 hour work week, family/work balance, babies & dogs at work
Psychological safety –freedom to take risks & fail, 200% accountability, collective ownership of success/failure
Empower people to make decisions & seize opportunities for growth
Florent Amion: Leading by mission – How to create a purpose-led company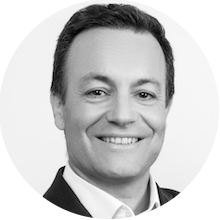 How do you create a company, where the mission comes first? And how do you make sure that people know and live by the mission?
As CEO of pharmaceutical company Vygon in Spain, Florent has made the company itself happy and has also worked to make hospitals in Spain happier workplaces.
Florent has built a unique humanistic management model based on Management by Missions, Positive Organizational Psychology policies, Transformational Leadership and Competency based Management. This business model has led him to inaugurate the first spanish "Optimistic Building" in May 2014 and organize the "Hospital Optimistic Awards" since 2015.
4pm-5pm: Friday Bar
Join us for networking and beer.