International Conference on Happiness at Work
May 17+18 2018 in Copenhagen
The research is clear: Happy companies make more money. For any modern workplace, having happy employees is a main driver of growth, productivity, innovation and profits.
This conference is for HR people, managers and anyone else looking for valuable insights and proven tools to create happier and more successful workplaces.
Speakers and program
We have handpicked 12 of the most passionate and inspiring speakers in the field. See the full 2-day program here.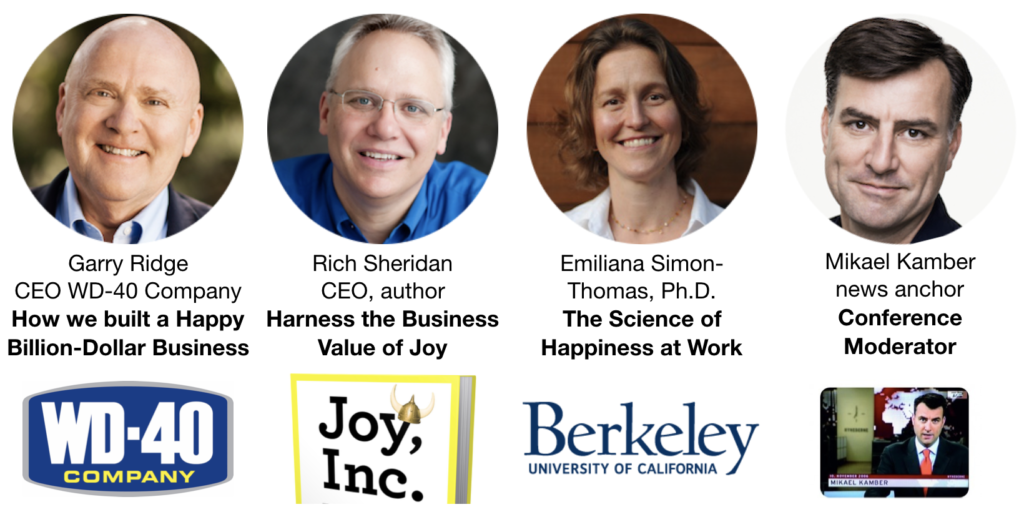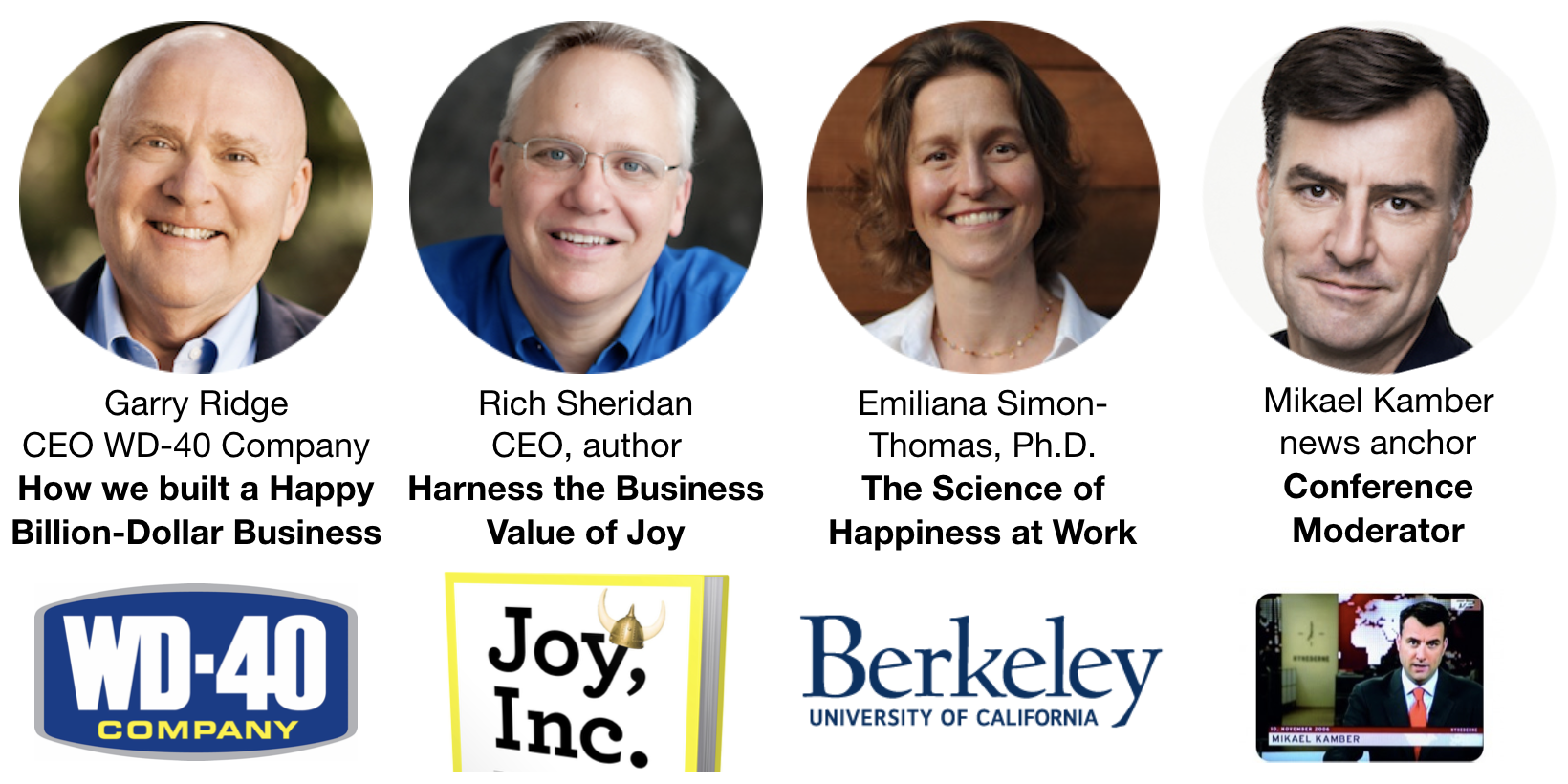 Two amazing days
This is our 9th annual conference and all the previous ones have been incredibly well received. The 2017 conference got an average rating of 4,8 out of 5 from the participants, who also said:

Dive into the why and how of happiness at work
Studies show that happy workplaces enjoy many advantages, including:
Lower absenteeism
Lower employee turnover
Less workplace stress
Higher motivation and optimism
Attract the best talent
More creativity and innovation
Higher productivity
Higher customer satisfaction and loyalty
However, many companies are finding that traditional engagement initiatives like incentive schemes, gyms, massages, wellness programs or free fruit don't have much of an impact on employee happiness, motivation, retention and results.
Learn from some of the world's leading experts and some of the world's happiest workplaces exactly what does work and how you can implement it in your organization.
A valuable, intense event
You get:
A fully-packed conference day plus a full day of in-depth workshops
Fascinating, useful sessions from some of the leading experts in the field
Insight into the latest research on happiness at work
Specific tools you can take back and apply right away
A chance to meet with other engaged participants from all over the world

Tickets
Conference
And Workshops
€445
Group Rate Conference
And Workshops
€395
Group Rate
Conference only
€345
Convince your boss to send you
All the practical stuff
Day 1: Thursday May 17 2018 from 9:30-16:30 (conference)
Venue: Marketenderiet, Copenhagen, Denmark.
Day 2: Friday May 18 2018 from 9:00-16:00 (workshops)
Venue: Dare2Mansion, Copenhagen, Denmark.
Grab this opportunity to visit Copenhagen, one of the world's most liveable cities in one of the world's happiest countries.
The conference is organized by Woohoo inc.